Signs You May Benefit from A Sinus Lift
Posted on 8/10/2020 by Dr. Shaun Rai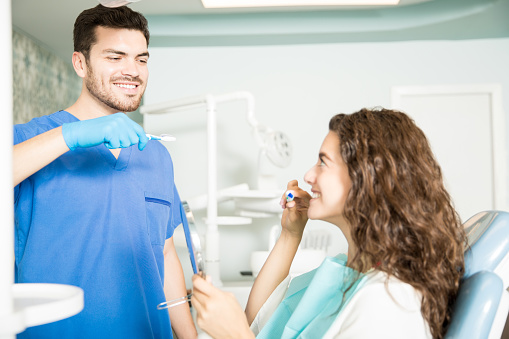 If you are preparing for dental implants, and need to strengthen your upper jaw, or have too much bone loss in your upper jaw, your oral surgeon may determine a sinus lift is needed. Like any surgery, it isn't to be taken lightly, but when needed, it can be very helpful and worth your while.


What Is a Sinus Lift?

A sinus lift is done, to literally, lift your sinuses off of, or further away from your jaw. This surgery is most common when dental implants are needed. Sometimes if teeth are missing, the oral surgeon may determine there won't be enough bone to support new dental implants. In that case, the maxillary sinuses will need to be lifted, so the surgeon can create more bone where needed. During a sinus lift surgery, the sinus membrane is pulled off of the jaw, or just further from it, whatever is necessary, and placed a bit higher. A bone graft is then used to replace the area where your maxillary sinus was. Recovery can take anywhere from 4 – 9 months.


Will a Sinus Lift Benefit You?

Every situation is different, of course. We are here to help you with a serious decision, such as a sinus lift. If you are suffering from jaw pain, broken and cracked teeth, bone loss in the jaw, or loose adult teeth, it is time to call our office. Our professional staff is here to answer all of your questions, and give a thorough examination, to get to the bottom of any oral issues you may have. If a sinus lift is necessary, we will walk you through every step, and get you on the road to a smooth recovery, and a healthy mouth, teeth, and jaw. To learn more, give our office a call today!