Missing Teeth and your Overall Health

Virginia Beach, VA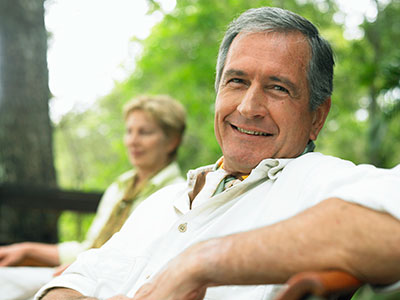 The Shocking Prevalence of Gum Disease

A study from the American Academy of Periodontology showed that an average of 3 out of 4 Americans has some form of gum disease. Gum disease in its milder cases is known as gingivitis, while in more severe stages it is called periodontitis. Even though periodontal disease is very common, only 3% of Americans who suffer from it seek treatment. Gum disease is also linked to other more serious conditions such as cancer, diabetes, and cardiovascular disease.

A study published by the Journal of Dental Research showed that the rate of gum disease is possibly 50% higher than originally thought. This means that close to twice as many people suffer from gum disease, both in moderate and severe stages than previously estimated.


Gum Disease is Linked to other Chronic Health Issues

Many people who suffer from chronic medical conditions either don't have dental insurance or can't afford it. They also often do not have an adequate understanding of proper oral care. As a result, dental health problems that are initially quite minor can become far more severe. Fortunately, many of these conditions are preventable.

Infections can lead to cavities and gum disease. An infection can develop within a tooth that has a cavity. Early on, you likely won't feel anything. Unless you come in for check-ups and dental exams at least twice a year you might not even know there's a problem.


Tooth Loss and pH Imbalances

When you have gum disease, the infection will occur in the bones forming your gums and supporting your teeth. It would help if you had these bones and tissues to hold your teeth in place, and when they aren't strong enough, you can lose teeth.

Experts have linked tooth loss to cardiovascular disease, diabetes, and kidney disease. Periodontitis and other severe oral infections can spread to the rest of the body faster than most people imagine. Your mouth is alkaline when healthy, so by maintaining an alkaline pH to ward off harmful bacteria.

When you eat, your pH changes and your mouth becomes more acidic. The American/Western diet is highly acidic, due to popular foods containing lots of carbohydrates, starches, and sugar. Eating lots of these foods causes bacteria to prosper within your mouth. Since it isn't always possible to brush your teeth after every meal, your mouth's pH will remain acidic, and the acid will make your teeth erode more rapidly.


Tooth Loss Negatively Affects Oral Health

A missing tooth can cause adjacent teeth to shift out of place. This affects the alignment of your bite and can damage the surface of your teeth, increasing the risk of cavity formation. Misaligned teeth can impede eating, even making it painful. This can also make it harder to brush and floss your teeth every day, increasing the risk of tooth decay and other dental health complications.


Proper Oral Care Prevents Gum Disease and Tooth Loss

In conclusion, your oral health is more important than you think. Improper oral care can lead to cavities and gum disease, which in turn can cause more severe medical problems if left untreated. To prevent this, brush and floss your teeth twice a day and come in for regular check-ups and dental exams.

If you have suffered tooth loss and are considering dental implants or bridges, call us at (757) 777-9883 to schedule a consultation.